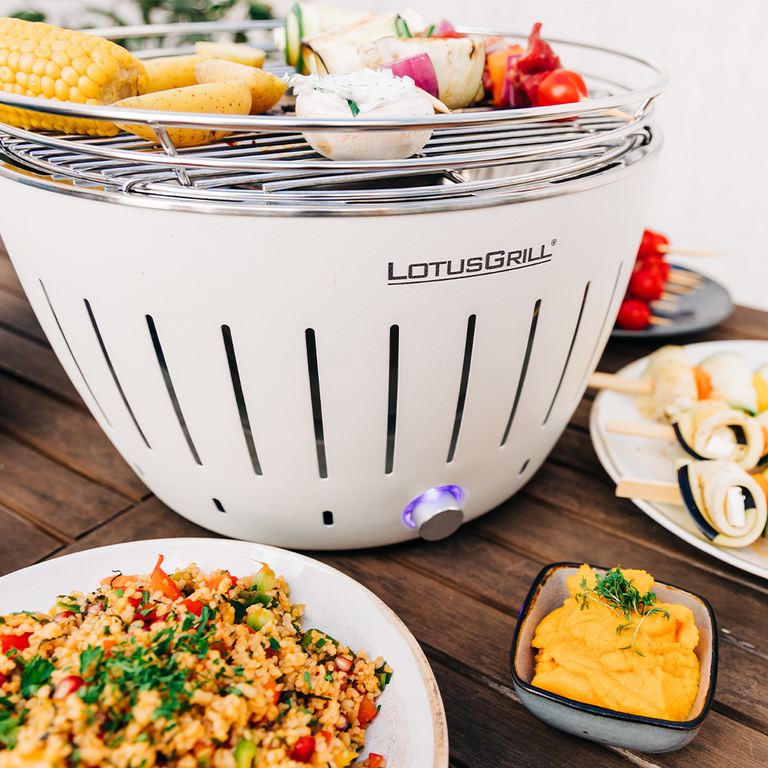 PRESENTING LOTUSGRILL
LotusGrill GmbH, the specialist in innovative barbecues and accessories, emerged from the tradition-steeped company Lotus, a well-known manufacturer of household goods, kitchenware, cookware and barbecue utensils. After all, we at Lotus have never simply rested on our laurels. We're enthusiastic, inventive developers who constantly come up with new ideas and just can't stop improving and working on every project. And that is how the new low-smoke LotusGrill came about. The barbecue based on a simple, but "sizzling hot" idea for how to make grilling especially simple, speedy and safe. The original G340 was soon joined by further models. Today, the range is rounded off by its "little brother" the G280, the LotusGrill XL and the XXL with the specially developed wheeled trolley.

As an independent family company, we place great value not only on innovation, but also on sustainable quality. Our LotusGrill is an attractive lifestyle product which has received many accolades – and it is an international must-have. People in more than 25 countries on different continents – including the USA and Australia – enjoy fish, meat and vegetables from the LotusGrill.
Our awards
The LotusGrill has already received several coveted, high-profile accolades, including the International Barbecue Award, the Red Dot Design Award and the Design Plus Award.