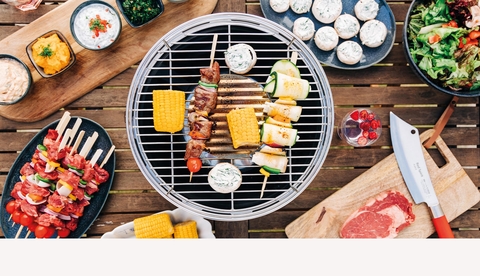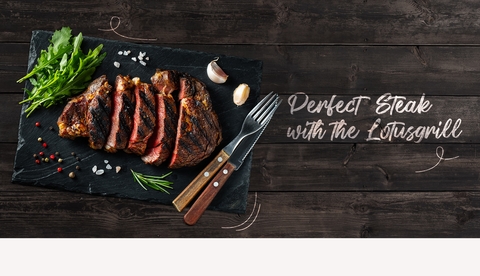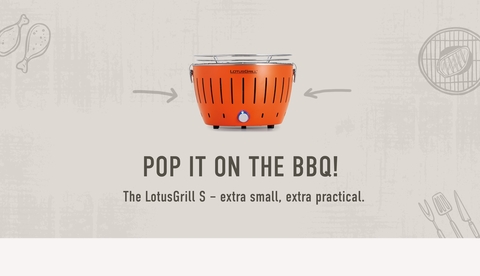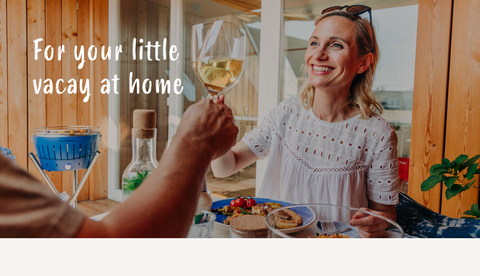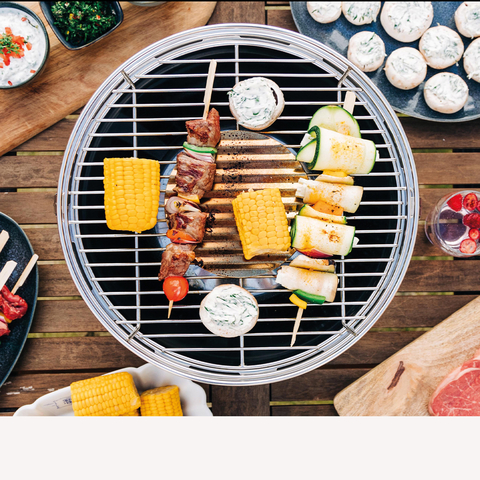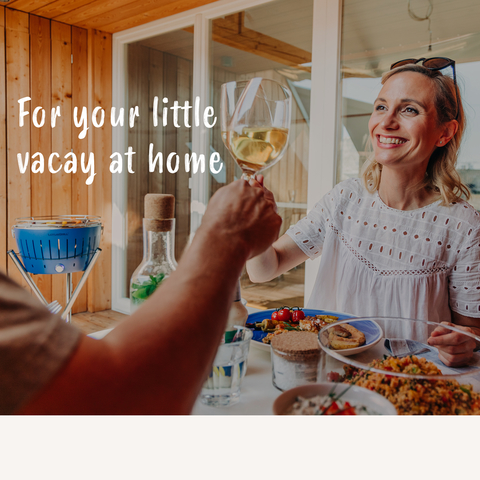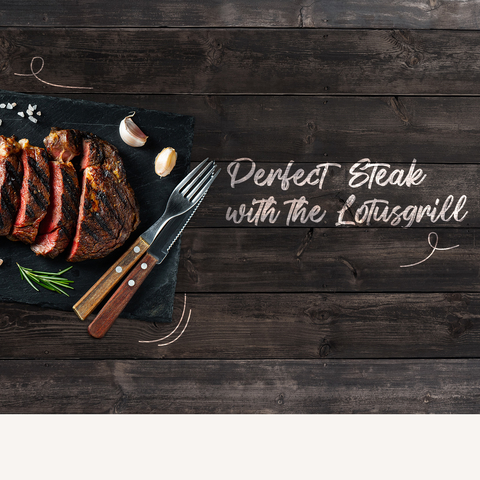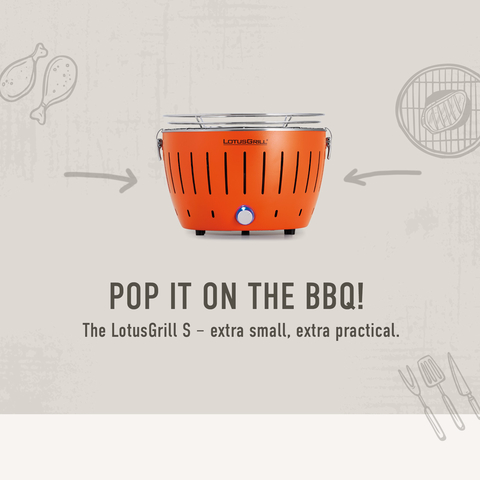 LotusGrill –

the original!

LotusGrill comes in many cheerful colours and turns barbecuing into a

simple pleasure

. Enjoy meat, fish or vegetables with that typical charcoal BBQ taste, but

without spending ages firing up

, and almost

entirely without smoke

.

BBQ fun in minutes

– clean, simple and safe. In four different sizes.

Only with LotusGrill!
Less smoke
Fired up in
3–4 minutes
Fully adjustable
Multiple sizes
Plenty of accessories
Accessories: the whole, wide LotusGrill world
"
"I got great service and advice. But the most important thing is the product; in our case, the smallest barbecue for our camping holiday. And we're thrilled. Simple to use, works up a really good heat and is easy to clean."
A. LICHTI
A summer without a LotusGrill? – Unthinkable.
Never again without it.
T. HUHN
Today we made a small detour to buy a new LotusGrill from the makers. The detour was worth it! The friendly sales lady explained the system professionally: rather than delivering a spiel or desperate sales pitch, she focused on the customer's needs. Great! Thank you. And by the way, another tip from me: who says only Woll's pans have detachable handles? The Lotus pans do, too. It is worth paying a visit to the website. We enjoyed ourselves; we have no doubt we made a good purchase.
J. THIELECKE